News: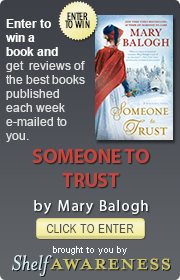 The publication booksellers turn to for news on the book industry is now publishing a version for book lovers! Shelf Awareness: Enlightenment for Readers is a FREE emailed newsletter with reviews on the 25 best books publishing each week along with author interviews, book excerpts, giveaways and more. Right now they're running a contest for new subscribers. Check out the button on our website to sign up for the new publication and to be entered for a chance to win a great book!

Pioneer Bookshop Bookclub:
Interested in seeing what the
bookclub is reading?
The link provided will direct you to their blog and the monthly book selection.
http://www.pioneerbookshopbookclub.
blogspot.com/
Meetings are scheduled for the first Thursday of each month at 7:00 p.m.
New Section
Would you like the opportunity to look through the Pioneer Bookshop 2012 Catalog? Click on the catalog below and you will be able to view the inside pages.
If you find something that you would like you may call the store at 641-236-1696 to place your order. The store has many of the titles in stock so stop in and get a first hand look at them. There are great titles for everyone in the family. If the book you are looking for is not in the store ask them to order it for you.

Directions to the Pioneer Bookshop:
Take exit 182 off of Interstate 80 and go North on Hwy. 146 for 3 miles. You will pass through two stop lights and at the third stop light you will be at 4th Avenue. Go right (East) on 4th Avenue to the end of the second block. The Pioneer Bookshop is located on the North side of the street, in Merchants Row (the old pharmacy building).